Learn about the PowerPoint XP blank presentation option available to you when using this presentation software.
Creating a new presentation using the traditional method
Remember, after you have closed one presentation, you can easily start a new one while PowerPoint is still open by using the traditional new file creation method.
To start a new presentation:
Click FileNew (Ctrl+N).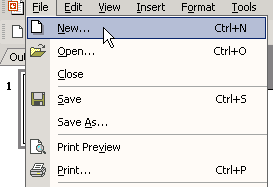 In the New Presentation pane, under New choose Blank Presentation.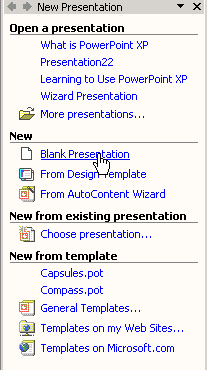 Choose the design layout you want.

Remember, if your task pane disappears from the right side of the screen, click View

Task Pane.