Creating a Slide Master
Learn how to use the PowerPoint XP Slide Master feature in this free lesson.
Creating a Slide Master
If you have a Slide Master, you don't have to format every slide in a presentation with the same basic design and text.
To create a Slide Master:
Start a new presentation or open an existing one.
Click ViewMasterSlide Master.
A slide with placeholders appears.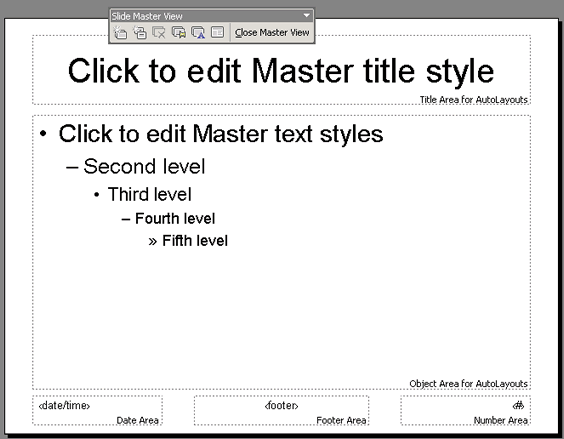 Click FormatBackground.
A dialog box appears.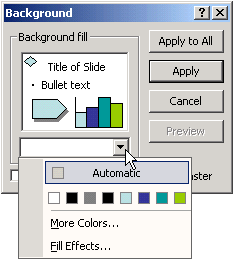 Choose a background color. For more colors, click More Colors.
Select the text in the Master title style placeholder.
Click the down-pointing arrow next to the font on the Formatting toolbar.
OR
Choose FormatFont and choose a font, font color, and font style.