Inserting, Copying, and Deleting Slides
Learn how to insert, copy, and delete PowerPoint XP slides in this free lesson.
Deleting a slide
Sometimes you may want to take one or more slides out of your presentation.
To delete a slide:
Click the slide.
Press Delete on your keyboard.
OR
Right-click the slide you want to delete in the pane to the leftDelete Slide.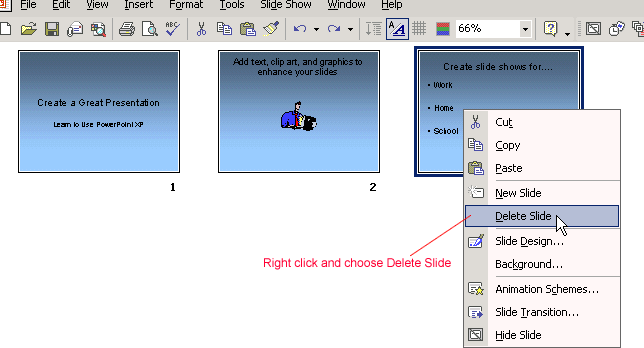 You'll learn more about working with slides in different views in the next lesson.