Spell Check and Printing
Learn how to use the PowerPoint XP Spell Check and PowerPoint XP printing features in this free lesson.
Printing a slide presentation
If you don't want to preview your presentation in the various formats, you can print it.
To print:
Click FilePrint.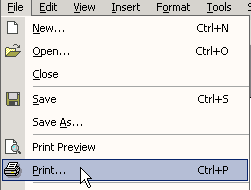 The Print dialog box opens.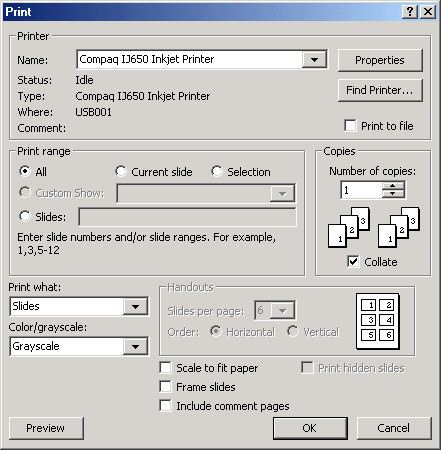 Click the down-pointing arrow next to the Print What box.
Choose Slides, Notes, Handouts, or Outline.
Select the print range and number of copies.
Click OK.