Working with Slide Views
Learn all about PowerPoint XP slide views in this free lesson.
Slide Sorter view
As you are working on your presentation, you may want to change the order of your slides. You can rearrange slides in Slide Sorter view. It allows you to view miniature slides that you can drag and drop.
To manipulate slides in Slide Sorter view:
Click the Slide Sorter view button in the bottom-left corner of the page.
Click the slide you want to move.
Hold down the left mouse button and drag the slide to its new location. A pointer with a box appears as you drag the slide.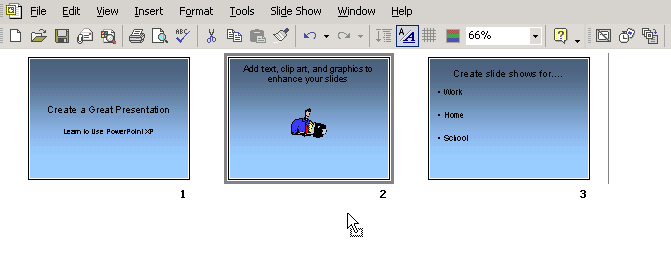 Click the Normal View button to return to Normal view.