In Publisher 2010 getting started is simple with the help of this free lesson. Learn how to create and print publications.
Introduction to the Publisher 2010 environment
If you are familiar with Publisher 2007 or 2003, you'll notice a few changes to the 2010 interface. The main change is the addition of the Ribbon, which appears in all Office 2010 programs. Publisher also added Backstage view, which we'll cover later in this lesson.
In most other ways, the Publisher environment is much the same as in past editions. If you are new to Publisher, you should take some time to familiarize yourself with its interface.
Review the interactive to learn more about the Ribbon and other features in the Publisher 2010 environment.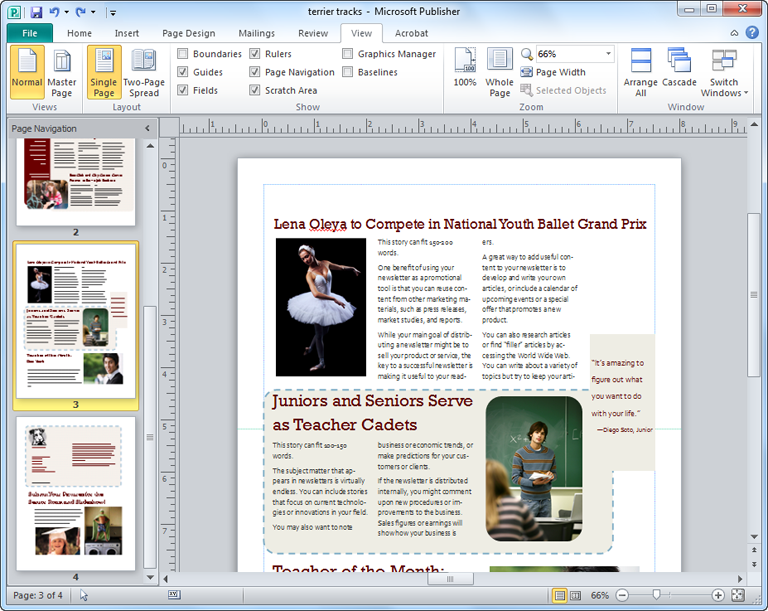 Views and Zoom
You can view multi-page publications as either a single page or a two-page spread. To toggle back and forth between these views, simply click the icons on the Views toolbar. To view more or less detail in your publication, you can zoom in or out by clicking and dragging the slider.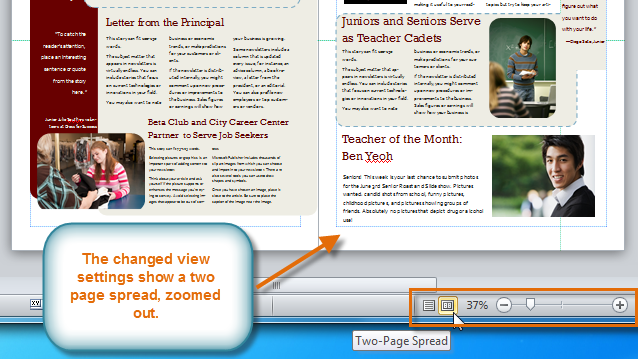 Guides
Guides are horizontal and vertical lines that appear on your publication as you're editing it. They help you align text, images, and other objects on the page.

Rulers
Rulers are located at the top and to the left of your publication. They make it easier to adjust and move items like images and text blocks with precision.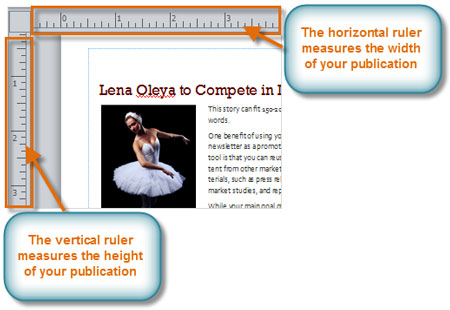 Ribbon
The Ribbon contains all of the commands you will need in order to do common tasks. It has multiple tabs, each with several groups of commands. Additional "tools" tabs will appear when you are formatting certain items like images or text boxes.

Quick Access Toolbar
The Quick Access Toolbar lets you access common commands, no matter which tab you're using in the Ribbon. By default, it shows the Save, Undo, and Redo commands.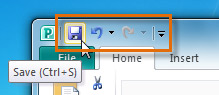 Page Navigation
The Page Navigation pane allows you to view and work with the pages in your publication. You can add, delete, rearrange, and duplicate pages in the Page Navigation pane. You can also organize your pages into Sections.