In Microsoft Publisher 2010 images are great for adding visual interest to publications. Learn how to add and edit them here.
Preparing your pictures for publication
Compressing pictures
You'll need to monitor the file size of publications that include pictures, especially if you send them via email. Large, high-resolution pictures can quickly cause your publication to become too large, which may make it difficult or impossible to attach to an email. In addition, cropped areas of pictures are saved with the publication by default, which can add to the file size. Publisher can reduce the file size by compressing pictures, lowering their resolution, and deleting cropped areas.
Only compress pictures after you have edited and resized them. Attempting to enlarge or otherwise edit a compressed picture may result in a blurry or otherwise low-quality image.
To compress pictures:
Select a picture, then click the Picture Tools Format tab and locate the Adjust group.
Click the Compress Pictures command.

The Compress Pictures command

The Compress Pictures dialog box will appear. Review the settings in the Compression Options section. All four boxes should be checked.
In the Target Output section, select your planned method of publication.
Choose whether to compress every picture in the publication or the selected picture only.
When you are satisfied with the publication settings, click OK. The picture or pictures will be compressed.

The Compress Pictures dialog box
Test printing
Depending on the types of edits you make to your pictures, they may not print exactly as they appear onscreen. While this could signal a problem with your printer or ink, these print errors are often caused by problems in Publisher itself. For this reason, you should print a test copy of your publication as soon as you have added any pictures.
If the pictures are especially blurry, grainy, oddly colored, or otherwise distorted from their onscreen appearance, consider saving your publication as a PDF, then opening and printing the PDF version. Instructions on saving your publication as a PDF can be found in the Producing a Publication lesson.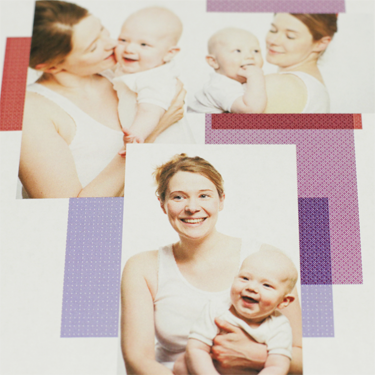 An example of distorted printing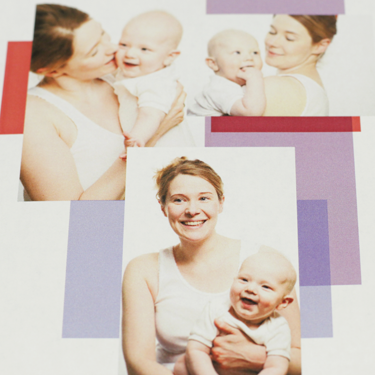 The same publication, saved and printed as a PDF