Choosing the right resume format is important to get you noticed. Learn all about the different resume formats in this free lesson.
The Combination Resume
The combination resume format combines the functional and chronological formats. It includes functional skill categories, but also lists the dates of previous employment.
This format works well for job seekers who:
May have obtained the required skills from seemingly unrelated industries or jobs
Are trying to change careers and want to emphasize transferable skills
Have had a steady work history
Click on the buttons in the interactive to learn more about the Combination resume format. Visit the Resume Gallery to see a full view of the teacher sample resume used in this interactive.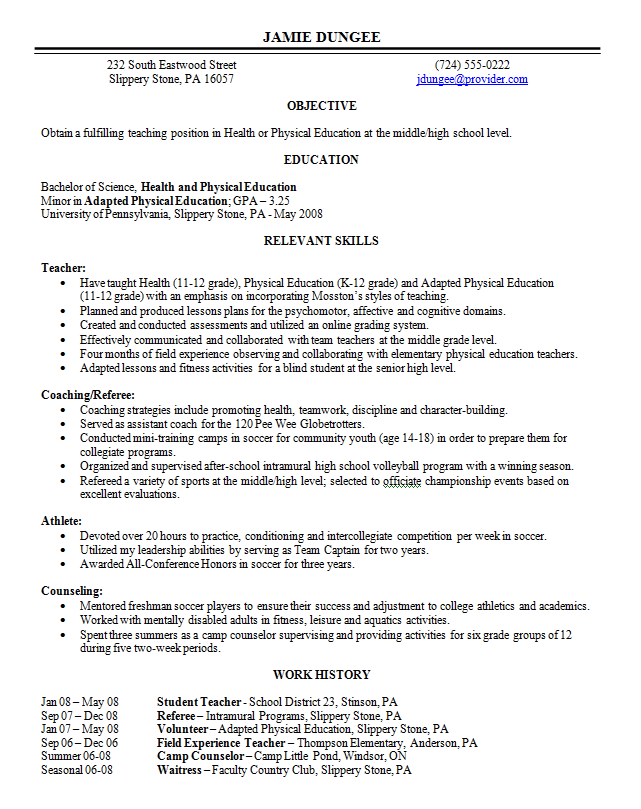 Work History with Dates
On a combination resume, the work history section lists current and previous jobs in chronological order. It differs from the functional resume because it includes dates of employment.
It should also include the name and location of the employer, in addition to a job title that can be understood by anyone.
Functional Skills List
The functional skills area includes broad categories of skills, like Coaching and Counseling, that are written to match the job requirement of the position you are trying to get.
Each skill has its own description that provides evidence of how the skill was used in previous jobs and specific measures of performance.
The combination resume works well for anyone, and employers like this format because it focuses on skills and experience but doesn't hide employment history.