Resume Tips and Strategies
Learn helpful resume tips and resume strategies in this free lesson to ensure your resume stands out from the pack.
Common resume mistakes to avoid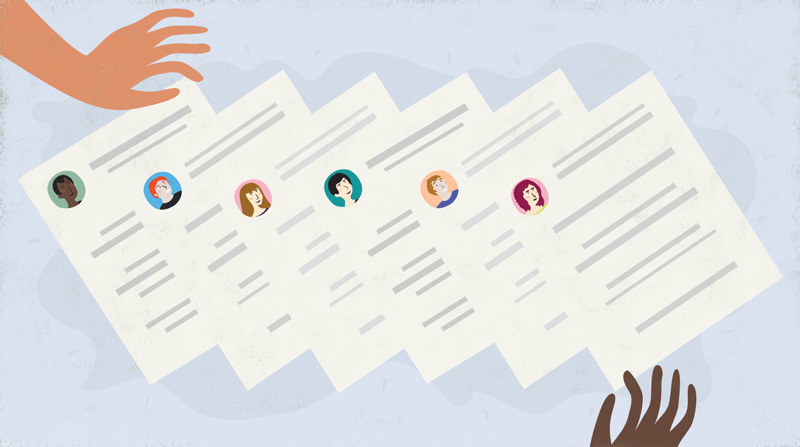 There are several reasons hiring managers consistently put resumes in the No pile. You want to avoid these common mistakes.
Don't submit your resume for a position for which you are not qualified. This was cited as the No. 1 pet peeve among HR professionals on a recent LinkedIn discussion. Make sure you meet at least the basic requirements. Think creatively, though, because sometimes the work you have performed outside of the field may help you meet job requirements.
Don't lie. Whether or not it's intentional, including false, inaccurate, or misleading information brings your ethics into question and can even be illegal. Keep in mind that hiring managers are much more likely to Google and/or conduct background checks on candidates to eliminate dishonest ones.
Don't disregard references. While you do not need to post your reference information on your resume, you should at least have them listed in a separate document that can be easily supplied if requested. Make sure your references are willing and ready to discuss your skills and abilities with a potential employer.
Don't use more than two fonts. This can make a document difficult to read. The reader's eye needs familiar and easy-to-read fonts, like Times New Roman and Tahoma.
Don't use clip art on your resume. Clip art is not generally considered professional, and any style or formatting design should be minimal. However, if you are applying for a job in a creative industry, then showcasing your design abilities on your resume may be more acceptable and appealing.
Don't include pictures. Unless it is required for the position, your photo is not necessary.
Don't include personal or health-related information. This includes your birth date, height and weight, health or marital status, religion, or affiliations in clubs that are not related to your career. While it may be appropriate in other cultures and for certain jobs, personal information should generally not be included if you are submitting a resume for a job in the United States.
Don't include salary information unless you are specifically asked to do so.
Don't misspell anything. Misspelling words, especially words about the position, make you appear careless and unreliable. Use a spell checker, and have at least two other people proofread your resume for typos and errors.