Resumes are essential for any type of job search. Understand how to use a resume template to create your own in this free lesson.
Introduction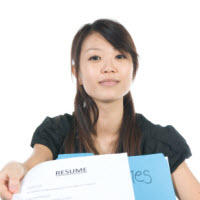 Finding employment can be challenging for anyone, but the job market can be especially tough for recent college graduates, people re-entering the workforce after time away, or someone who has been in a position for a long time. Competition is stiff; the market is filled with other strong job candidates, too. So how can you increase your chances for getting a great job in the field you love? For almost everyone, it starts with a resume.

In this lesson, you will understand what a resume is and the various ways in which it is used. We will also explore what information is contained in a resume.
What is a resume?
Whenever you apply for a professional-level position, you will likely be asked to submit a resume. Hiring managers look closely at certain resumes to see if a candidate is a good match for their open position.
A resume is a document that tells prospective employers exactly what you want them to know about you and why you would be a good fit for their open position. It should advertise your skills in an easy-to-read, logical, and concise format. Its purpose is as follows:
Hiring managers use resumes to screen potential employees. They typically look at a resume for less than 15 seconds before deciding which pile to put it in. The "No" pile ends up in the recycle bin. The "Yes" pile gets a second look, and possibly an interview.
For you, a resume is a tool designed to get you to the next step in the employment process—the interview. It can even help you prepare for that interview by giving you specific items to practice talking about.
Think of your resume as your very own 30-second commercial spot. Hopefully, you catch the hiring manager's attention within the first five seconds so she'll keep reading. Otherwise, your resume may end up in the "No" pile.
Why is a resume important in the job search?
Most hiring mangers will tell you that they use a resume as a screening tool to select which candidates to interview and which to rule out. Some hiring managers perform this screening themselves, but many let someone else—even a computer—do the screening for them!
Did you know that some hiring managers may scan more than 100 resumes to fill just one position?
This means a hiring manager will likely spend less than 15 seconds scanning each one. Obviously, you'll want to make your resume worth a closer look!
A resume provides the hiring manager with his or her very first impression of you. A well-written one could be your ticket into an interview. You can use it before an interview to help you prepare your answers to the questions you expect to get, and it can even help you during the interview by giving you a way to direct the flow of questions.
Obviously, you will want to make a great first impression with your resume. So what do you need to include in a resume to make it really great? The following pages will lay it all out for you.
What should you include on a resume?
Each resume has its own layout, format, look, and feel. However, every resume should contain the same basic types of information.
Click the buttons in the interactive below to learn more about what to include on a resume:
Let's review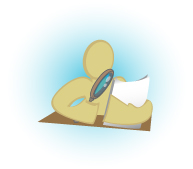 A resume is a document that you put together to "sell" your skills and experience to a hiring manager when you are trying to get a specific job. Hiring managers scan numerous resumes to find the few candidates that most closely match the needs of their organizations. They usually meet with these candidates for interviews to determine which candidate to hire.
The same basic information should be included on each resume, regardless of which resume format is used. The information you should include is:

Your Contact Information, so a hiring manager can easily get in touch with you if needed.
A Professional Summary, sometimes called a profile, that gives the hiring manager a glimpse of your skills and accomplishments.
Your Employment History, which should provide specific details about the accomplishments and successes you've had in your previous jobs. It always includes the names and locations of the employer, and should include a job title that is generally understandable. Dates are often included in this section, although you may want to omit them if you have gaps in your employment history.
Your Education information, which should include the certifications or degrees you have earned, the institutions from which you earned them, and the dates they were awarded.
Any Additional Skills and Information that highlight any technical or specialized skills you have that are applicable to the position.
Resources
Online resources
QuintCareers.com
CareerBuilder.com
Job-Hunt.org
Resume-Resource.com
Before and After Resumes
For ideas, take a look at these before-and-after examples of resumes that have been edited and improved.
Offline resources
What Color is Your Parachute (Updated Yearly) by Richard Nelson Bolles
Resumes that Knock 'em Dead by Martin Yate
Gallery of Best Resumes by David Noble, Ph.D.
Packaging Yourself: The Targeted Resume by Kate Wendleton
Electronic Resumes and Online Networking by Rebecca Smith
The Everything Online Job Search Book by Steven Graber
Cyberspace Job Search Kit by Mary B. Nemnich
Contributors
The following professional graciously contributed to the content of these lessons:
Susan Ireland, the creator of Ready-Made Resumes software and author of four job search books, including The Complete Idiot's Guide to the Perfect Resume. She manages Susan Ireland's Resume Team, a group of professional resume writers trained by Susan. Her website is www.susanireland.com.
Meet the experts

The following professionals graciously contributed to the content of this course: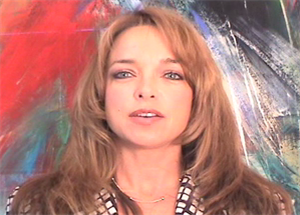 Victoria Clayton is a senior manager in the contracts division of a large international software company with customers throughout all industries and in 114 countries. With more than 17 years in management, Victoria typically hires contracts administrators and specialists, customer support personnel, and office administrators.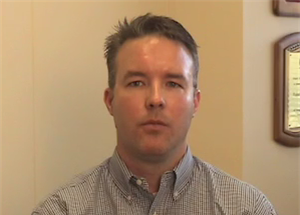 Andy Preston is the district manager for Kelly Services. He has more than 10 years of experience and has held numerous positions within the staffing industry. He routinely interviews and places candidates in administrative, clerical, customer service, and light industrial positions.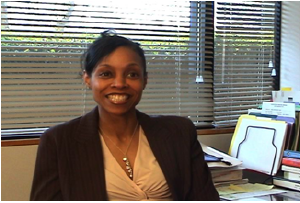 Dana Davis, SPHR, is an HR director for an energy cooperative. In North Carolina, electric cooperatives provide reliable, safe, and affordable energy and related services to more than 950,000 households and businesses. With more than 13 years of hiring experience, her current recruitment focus is hiring experienced professionals with engineering, combustion turbine, or other unique niche experience within the energy industry. Within the organization, Dana also provides additional training and development to employees in an effort to further their career growth in the organization.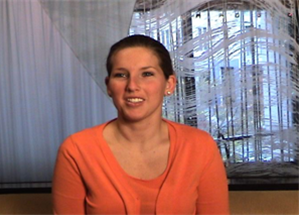 Cara Zalcberg is a managing partner of The Mint Restaurant in downtown Raleigh, North Carolina. She holds a B.S. in Economics from the University of Florida and an MBA from The George Washington University. Cara brings more than 10 years of business experience to daily restaurant operations. Having consulted for a number of private- and public-sector entities, Cara specializes in business process improvement. She hires various types of managers, culinary experts, kitchen assistants, front-of-the house staff, and other restaurant personnel.