Learn all about Safari customizing features so your browser functions the way you want it to function.
Safari extensions
Extensions can add additional features to the browser. For example, they can block advertisements and share a page with your social network.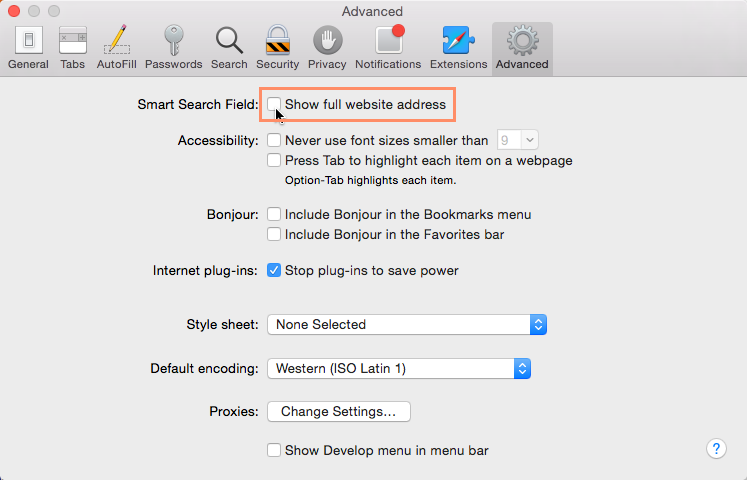 To install an extension:
Click Safari, then select Safari Extensions...

The Safari Extensions page will appear in a new tab. Scroll down to view several popular add-ons. In the search bar on the right, you can search for various extensions. In our example, we'll search for an extension that can translate webpages.
A list of results will appear. Locate the extension you would like to use and click Install now to add it. The extension will be installed. Some extensions will add buttons to the toolbar, while others will work in the background.
It's important to note that extensions are not necessarily created or approved by Safari. Many are created by third-party providers or even individual users, so they may not always be safe to install.
To manage extensions:
If you don't want to keep an extension, the Extensions tab in Preferences allows you to disable and even remove your extensions from Safari.
Click Safari, then select Preferences.

Click the Extensions tab.

From here, your extensions can be temporarily disabled or uninstalled.