If you ever get stuck on a Google search, use these Google search tips to discover the information you're looking for.
Doing more with Google
Using fast facts
Google fast facts are tricks you can use to get answers to common questions. They can also help you with everyday tasks like tracking packages and looking up sports scores. All you have to do is type your query in the search box using one of the techniques below, and the answer will appear instantly at the top of the results page.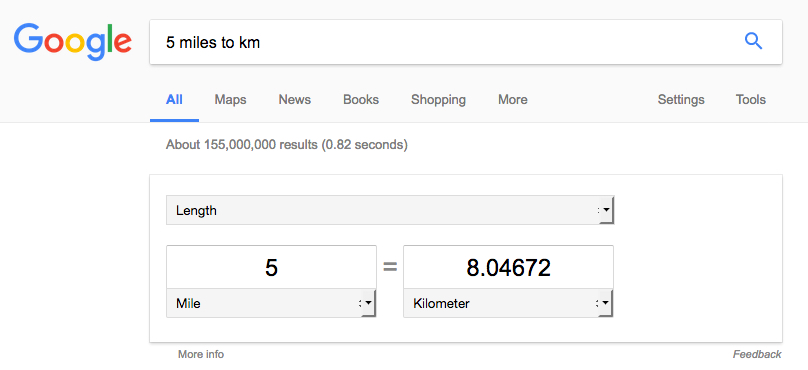 Review our Google Fast Facts Cheat Sheet to learn more about using fast facts at home. To download and print a copy of your own, click the image below.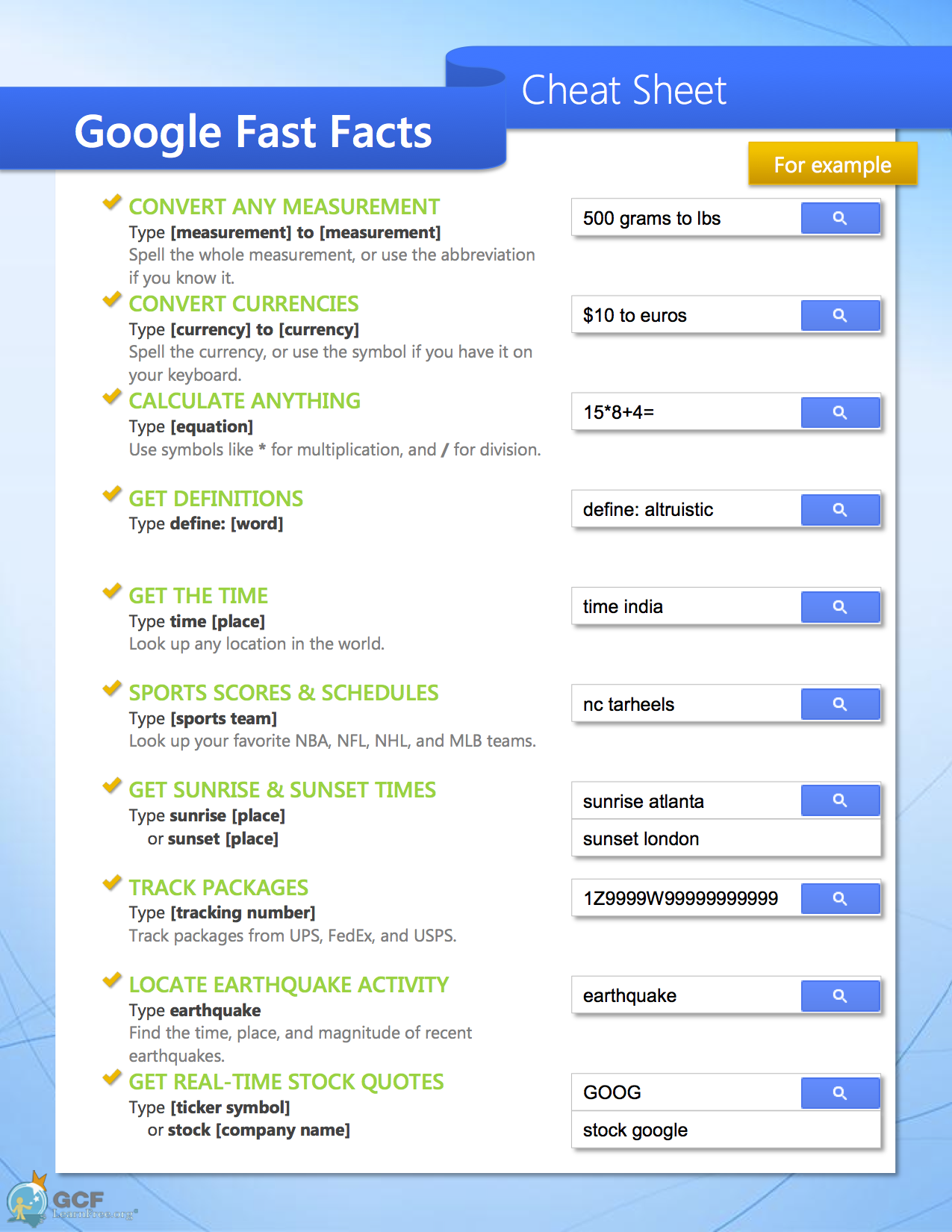 Ways to customize
If you really like Google, there are several things you can do to make your experience more personal. For example, you could sign up for a Google account, which gives you access to even more Google services. For more information, review the resources below.
Set your location. The location you have on file with Google (in other words, your city, state, and zip code) will help it find search results that are more relevant to where you live. Google is pretty good at auto-detecting your location each time you perform a search; however, if that fails, you can set your location yourself. For more information on this feature, visit the Update your location on Google page.
Make Google your homepage. Your homepage is the first thing you see when you open your browser (or when you click your browser's Home button). If you want, you can make Google your homepage, which is a great option if you find yourself visiting the site throughout the day. To find out how, visit Google's Make Google your homepage.
Create a Google account. Signing up for your own Google account is optional. However, it's something you should consider if you're interested in any of the other services Google has to offer—aside from its search engine, that is. For example, did you know that Gmail, YouTube, and Blogger are all part of Google accounts? If you sign up, you can even customize your Google homepage. For an in-depth look, review our Google Account tutorial.