Features and services
Now that you know how Skype works, check out this complete list of features broken down by service. Many features are free but some cost money, ranging from a few cents per minute to several dollars per month. To learn more about pricing, go to Skype's Rates page.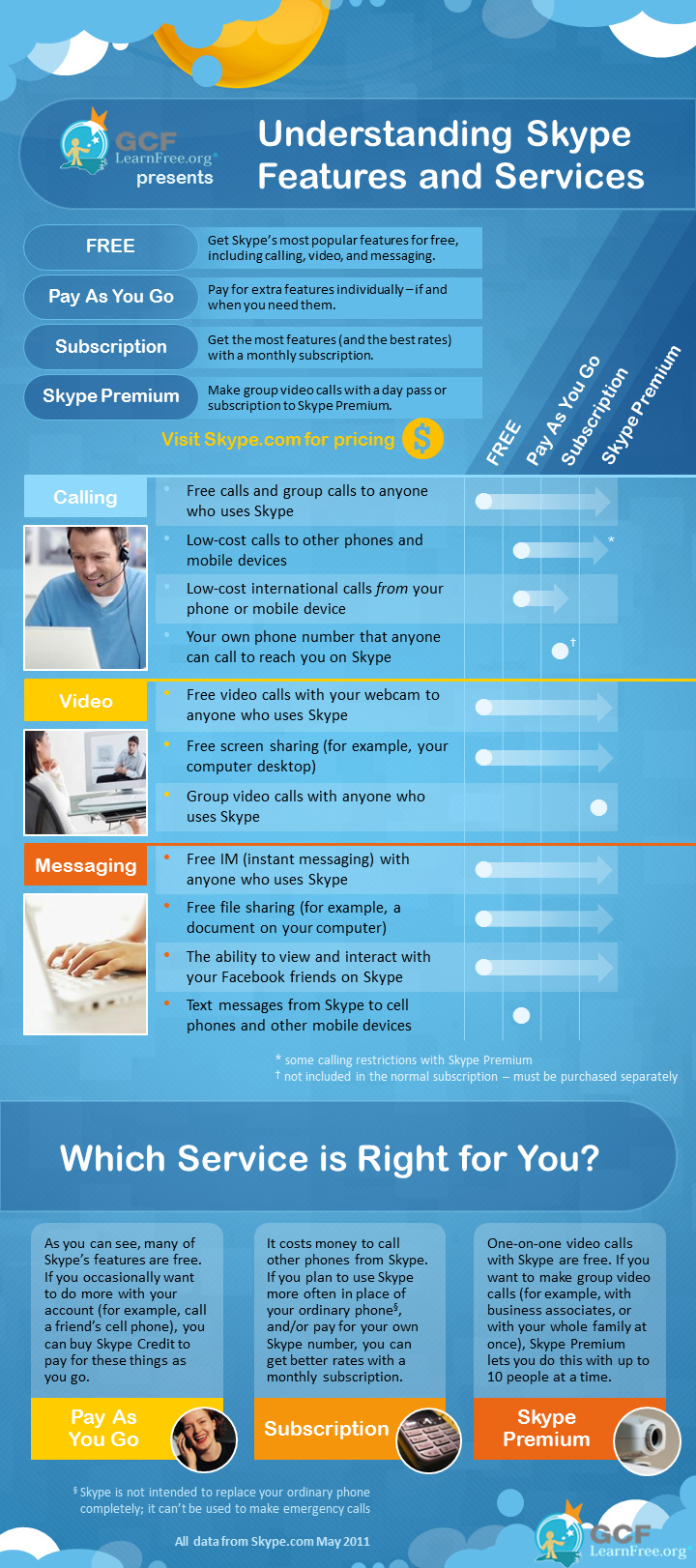 Ways to pay
Skype's most popular features are free, including basic calling, video, and messaging. If you want something that's included in one of the paid services, payment options vary depending on the features you choose.
Pay as you go: To pay for extra features as you go, you'll need to purchase something called Skype Credit for your account. Skype Credit is how you pay for anything on Skype that's not part of a subscription. It's similar to buying tokens—or charging up your MetroCard—so you can ride the subway. Learn more about it at Skype Credit.
Subscription: You can purchase a regular subscription that lasts 1 month, 3 months, or 12 months. When it expires, Skype will renew it automatically using the payment method you have on file. (You can still cancel your subscription at any time.) Learn more about subscriptions on Skype's Rates page.

Skype accepts Visa, MasterCard, PayPal, and more for all of the above.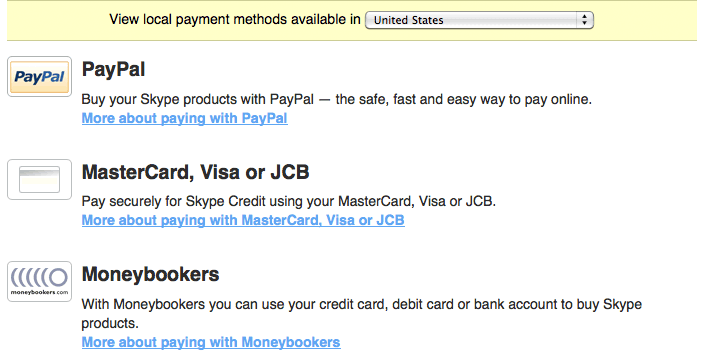 Ways to pay for Skype