Learn about copyright and fair use issues facing writers today in this free lesson. It's especially important in the age of digital technology.
Licensing copyrighted content
If you want to use copyrighted content in a way that doesn't fall under fair use, you'll have to license it in order to get permission to post it. If you're interested in purchasing the rights to use images, video, and other media in your work, you may want to visit the following stock photo sites:
Sharing copyrighted videos
Video-sharing sites like YouTube and Vimeo offer the option to share videos by embedding them. When you embed a video, it automatically creates a link back to the place where it was originally posted. Because the original creator or poster is automatically credited, you don't have to worry about going through any extra steps to give credit.
Be aware that many videos on these sites—particularly videos of TV shows and movies—are in violation of copyright law, and may be removed from YouTube at any time. If a video is removed from YouTube, it will also be removed from wherever you've embedded it. You should never embed a video that you know is breaking copyright laws.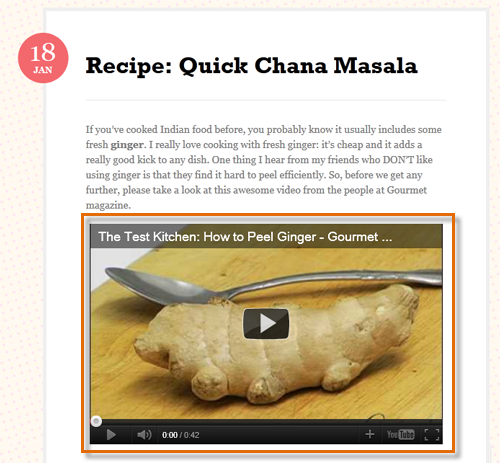 An embedded video from YouTube