In Windows 10 user accounts and Windows 10 parental controls can be set easily. Learn how to set them here.
Managing user accounts
By default, the user account you created when setting up your computer is an Administrator account. An Administrator account allows you to make top-level changes to the computer, like adding new users or modifying specific settings. Any users you add are automatically assigned to a Standard user account, which should meet the everyday needs of most users. You will probably only need one Administrator account on a shared computer, but you have the option to promote any user to an Administrator account if you want.
From the Family & other users options, select the desired user, then click Change account type.

Select the desired option from the drop-down list, then click OK. In this example, we'll choose Administrator.

The user will now have administrative privileges.
Setting parental controls
Windows offers a variety of parental controls that can help you monitor your children's activity and protect them from inappropriate content. For example, you can restrict certain apps and websites or limit the amount of time a user can spend on the computer. You'll need to add a family account for each user you want to monitor. Each user will also need to have a Microsoft account; you cannot enable parental controls on a local account.
From the Family & other users options, select Add a family member.

Select Add a child, enter the new user's email address, then click Next.




The new member will then need to confirm the addition to your family group from his or her inbox.

Once this is done, select Manage family settings online.

A page will open in a new browser window. From here, select the desired user to set parental controls.
Click the buttons in the interactive below to learn more about setting parental controls: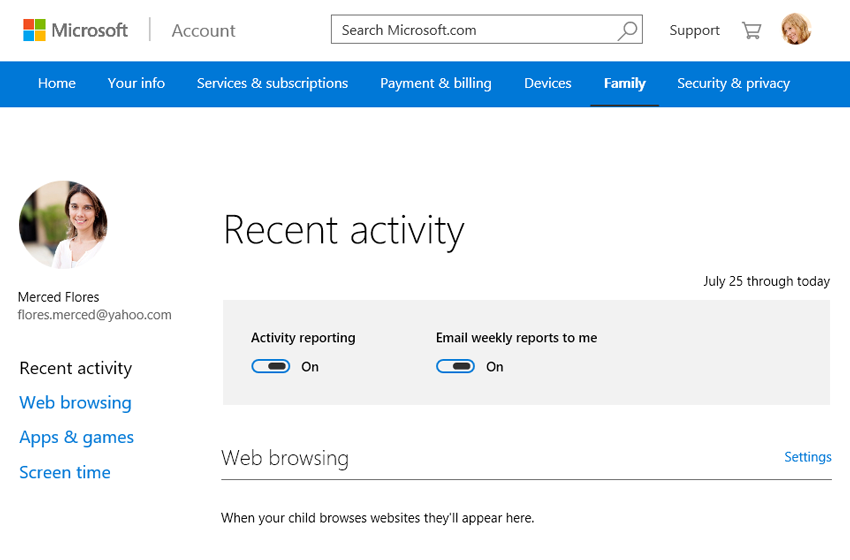 Screen time
From here, you can limit the amount of time a child can spend on the computer.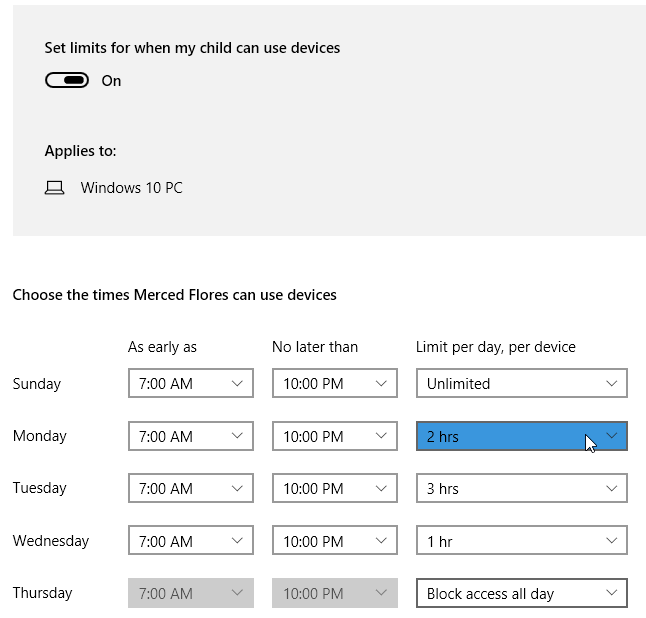 Apps & games
From here, you can set general restrictions and age limits for apps and games downloaded from the Windows store.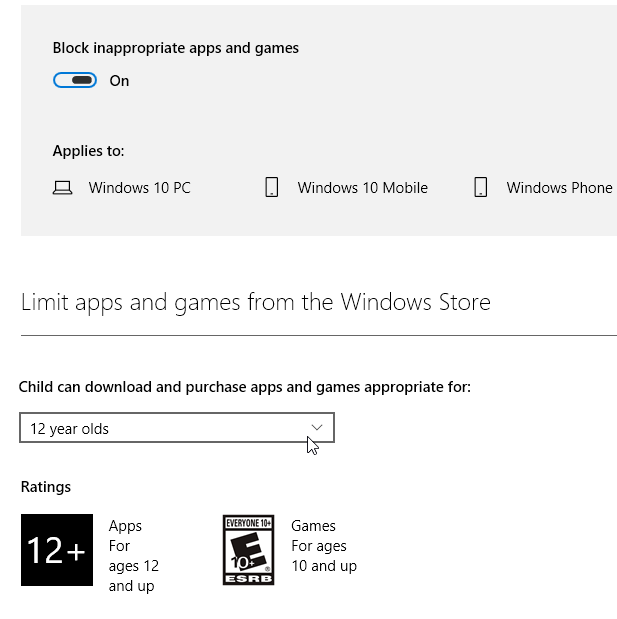 Web browsing
From here, you can enable web browsing preferences. For example, you can choose to block inappropriate websites by default. You can also approve certain sites so they won't be blocked by the filter.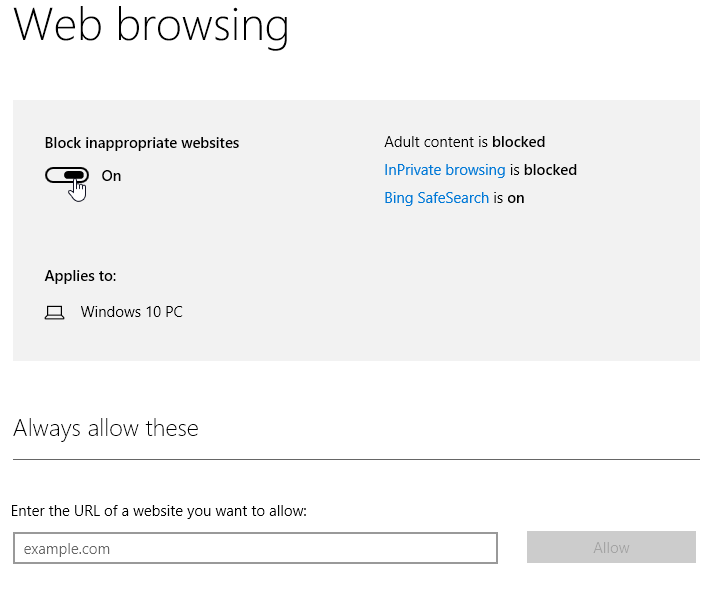 Recent Activity
From here, you'll see a general summary of a child's activity, like the websites visited and the total amount of time spent on the computer.