Use the Windows 7 search and Windows 7 libraries features to find files on your computer. This free lesson teaches you how.
Using Search
To search your Libraries:
Locate the Search bar at the top right corner of the Windows Explorer pane.
Start typing a file name or keyword.
Search will start displaying matching items even before you finish typing.

How to use the Desktop Search
Search options and features
Search and Libraries have a few features that assist with identifying and arranging items. Tags can be added to certain items in order to improve search results. You can also rate and arrange content, like Pictures and Music, in the same manner. The Tag or Rating options are included in the Details pane, as shown below.

Add tags to certain files
Various search filters can be applied to assist with finding content or narrowing a search. Depending on the Library, search filters might include Type, Date Modified, Tag, or Authors. Below is an example of the search filter in the Video Library.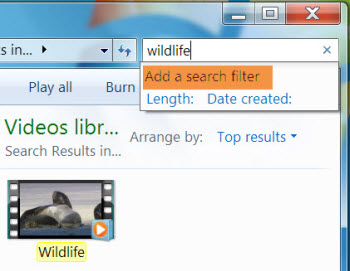 Selecting a search filter option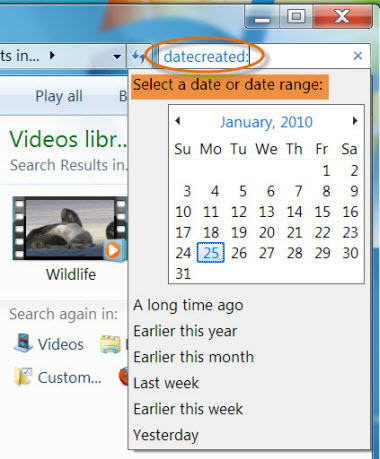 "Date created" search filter
For even more search options, click the Organize button near the upper-left corner of the window and select Search and folder options.
Searching from the Start Menu
The Windows Explorer pane is not the only place you can access Search and Libraries. You will find a Search bar in the Start Menu, along with one click access to popular Libraries.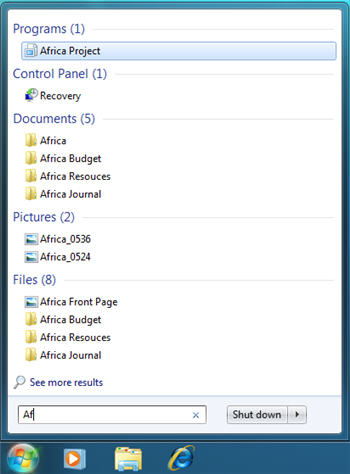 Conducting a search from the Start Menu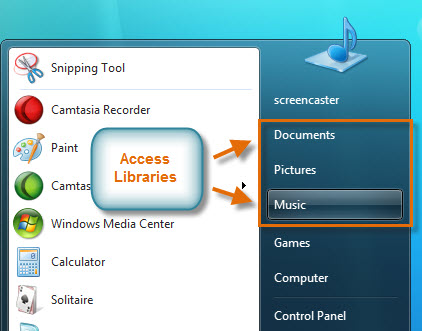 Opening Libraries from the Start Menu