Use the Windows 7 search and Windows 7 libraries features to find files on your computer. This free lesson teaches you how.
A new approach to accessing content
Libraries are collections of content defined by the user. They are the new entry point for accessing your files. Therefore, when Saving items Windows 7 will direct you to Libraries. Libraries have automatic default save folders. Unless specified, your content will be saved in the default folder of the Library it matches.
You can change the default save folder by selecting Locations in the Tool Bar.

Automatic default save
You are not required to save or access your content through Libraries. The Navigation pane gives you access to Computer, where your folders and drives are stored. You can still sort through the tiered stacks of folders in the classic way to save and access content.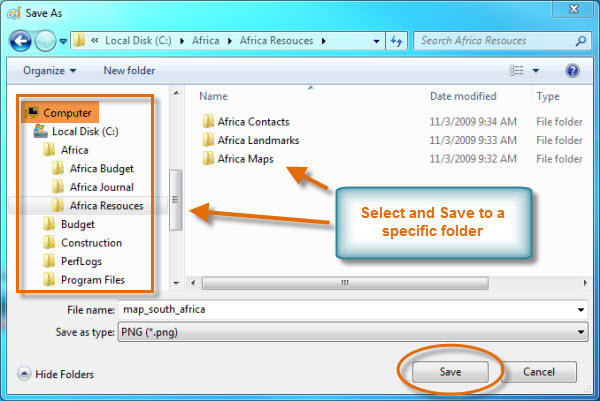 Save to another location