If you are just getting started with Windows 7 read this free lesson, which covers Windows 7 getting started and more.
Gadgets
Gadgets are programs that run on your desktop so you can see information at a glance. Gadgets can give you information about the weather, date and time, news, traffic, and more.
To add gadgets to your desktop:
Right-click your desktop and select Gadgets.

Desktop gadgets

Select and drag the gadgets you desire, and place them anywhere you want on the desktop.
Customizing a gadget
Click the buttons in the interactive below to learn more about customizing your gadget.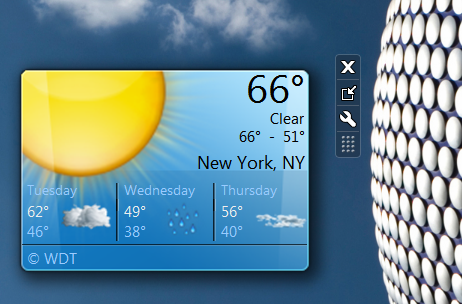 Drag Gadget
Use this button to drag and place your gadget onto your computer's Desktop.
Options for customization
Select this tool to see options for your Gadget.
Make Gadget larger
Click on this button to change the size of your Gadget.
See the below options pane for an example of how you can change the face and time zone on the Clock gadget.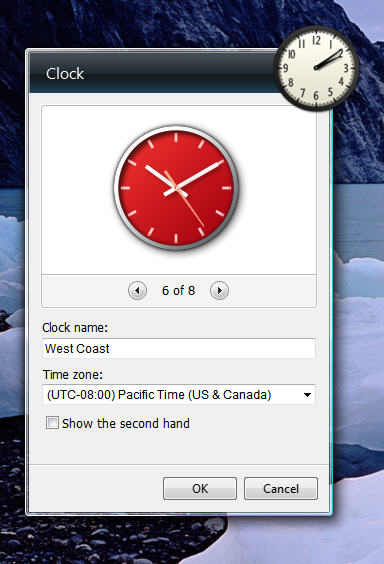 Customizing the Clock gadget