If you are just getting started with Windows 7 read this free lesson, which covers Windows 7 getting started and more.
Conclusion
Now it's your turn to play. Take some time to explore the themes, customize a few gadgets, and adjust the ClearType on your screen. Practice using the Aero features, and pin your favorite programs to the taskbar. Change your user account picture, and choose a screen saver.
While we covered the major features, there are likely additional ways in which you can personalize your desktop. If you want, open the Appearance and Personalization pane and continue to explore.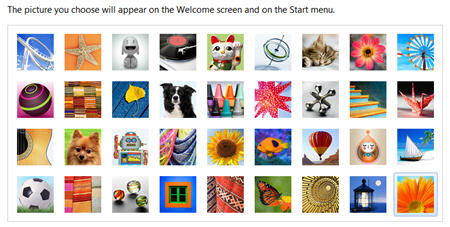 Windows 7 User Account Pictures