When using Windows 8 Windows Store apps are available on your desktop. Learn all about Windows 8 downloading from the store here.
Installing apps
The store features thousands of apps that you can download and install. Many are free or moderately priced, making it easy to find and enjoy new apps. Your downloaded apps will be associated with your Microsoft account, so you'll only have to purchase apps once.
To install an app:
From the Store, locate and select the app you wish to install.




Clicking an app

The app information page will appear. If the app is free, click the Install button. If the app has a price, click the Buy button and then follow the directions on the screen. You'll be able to add or edit your credit card information if desired.

Clicking the Install button


The app will begin downloading and will be installed automatically. A notification will appear when the app has been installed.




An app installation notification


The installed app will appear on the Start screen.




The installed app on the Start screen
You can try certain apps for a limited time before deciding to purchase them. Just click the Try button (when available) to download a demo of the app.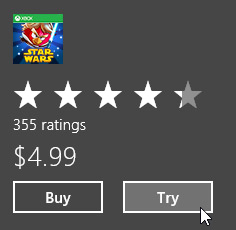 Downloading a demo of an app
You may find some apps in the store that are designed to work only in the Desktop view. After navigating to the app information page, click Go to publisher's website and then follow the instructions to download and install the app.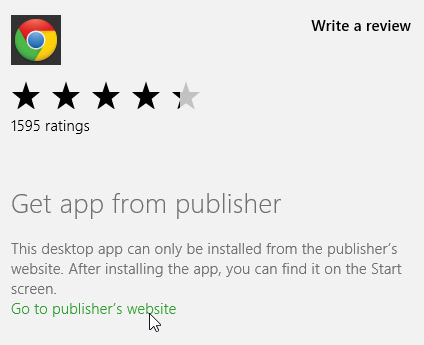 Installing a Desktop app from the Store
To uninstall an app:
Locate and right-click the desired app on the Start screen, then select Uninstall.




A dialog box will appear. Select Uninstall.




Uninstalling an app

The app will be uninstalled from your computer.
Installing apps to another Windows 8 device