When using Windows 8 Windows Store apps are available on your desktop. Learn all about Windows 8 downloading from the store here.
Updating apps
Apps may periodically receive updates, which can help keep them running smoothly and even add features. If updates are available for any of your apps, a link for Updates will appear in the top-right corner of the store.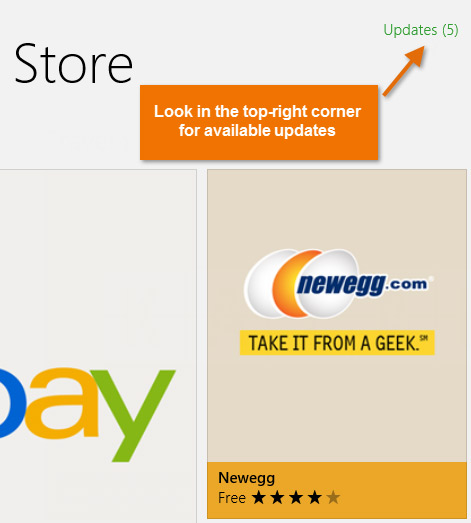 Checking for app updates
To update apps:
If any updates are available, locate and select Updates in the top-right corner of the store.




Clicking Updates

Any apps with available updates will appear. Click the Install button at the bottom of the screen to download and install app updates.




Installing updates

The updates will be downloaded and installed.




The completed updates
You may also notice available updates from the Start screen if the Store tile is active as a live tile.

Updates on the tile