Using the Mail App
The Windows 8 Mail app is where you can manage and view your email messages. Learn more about using the app in this free lesson.
Reading and replying to messages
By default, any email you receive will go to your inbox. Unread emails are always bold.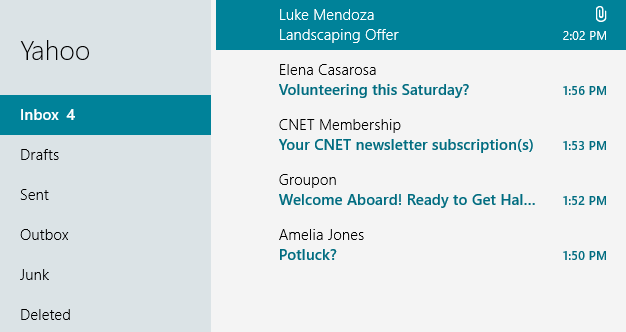 Unread emails in the inbox
To read and reply to a message:
From the Mail app, locate and select the message you want to read.




Selecting a message

The message will appear on the right side of the screen in the Message pane.


Viewing the selected message in the Message pane


To reply to the message, click the Reply button, and then select your reply option from the drop-down menu.




Choosing reply options

The Compose pane will appear. Type your message. When you are satisfied, click the Send button to send your message.




Replying to a message