Learn how to use and find Windows 98 files and folders, as well as Windows 98 drives, in this free lesson.
Creating a file
You can create a file using different applications such as Microsoft Word, Wordpad, or Notepad.
To create a file using the Notepad application:
Click Start.
Choose ProgramsAccessoriesNotepad.
Type This is my new document.
Click File in the toolbar, then choose Save.
The Save As dialog box appears.
Save your document on the desktop as a text document. Type the file name new document.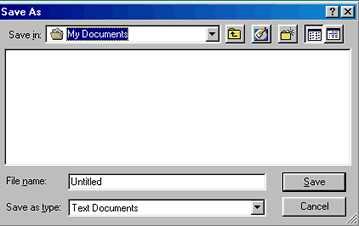 Note: If you go back to make changes to a document you have created, save the modifications:
Click the save button on the toolbar (It looks like a little floppy disk).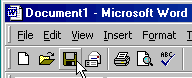 OR
Click the File menu, then choose Save.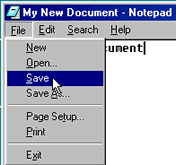 Get in the habit of periodically saving changes to documents you're working on just in case of power outages or other problems.