Programs and Favorites
Learn how to find Windows 98 programs and utilize Windows 98 favorites in this free lesson.
Favorites list
To open your Favorites list:
Click Start.
Choose Favorites.
Click the name of the link you want.
To close the website, click X in the title bar or press and the Alt and F4 on your keyboard.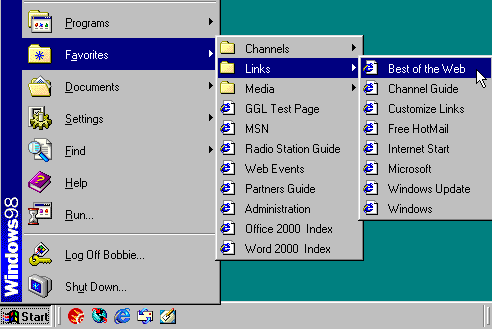 Once you save a website on your Favorites list, you can return to it quickly by clicking on its name on the list.