Learn how to use the Windows 98 Windows Explorer feature and the Windows 98 My Computer feature in this free lesson.
Windows Explorer
Windows Explorer is a file management tool that lets you create, rename, and move folders. It also allows you to copy, print, move, delete, and rename files.
To open Windows Explorer:
Click Start.
Choose ProgramsWindows Explorer.
A list of folders appears in the left pane.
Scroll until you see the Control Panel icon in the left pane.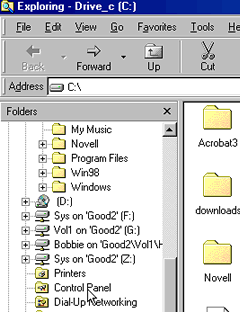 Click the Control Panel icon. The contents of the folder appear in the right pane.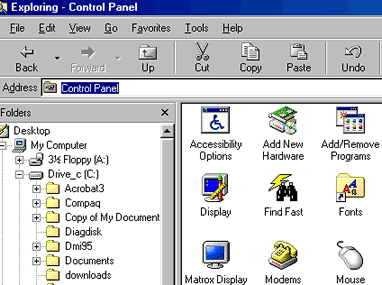 After viewing the contents, close the Windows Explorer window.