Learn how to use the Windows XP control panel for customizing Windows XP in this free lesson.
Customizing the taskbar
You already know about the taskbar, but did you know you can customize its appearance?
To customize the Start menu:
Open the Control Panel (located in Start menu).
Under Pick a Category, click Appearance and Themes.
Under Pick a Control Panel icon, click Taskbar and Start Menu.
The Taskbar and Start Menu Properties dialog box opens with the Taskbar tab displayed.
Use the check boxes to customize its appearance, then click OK.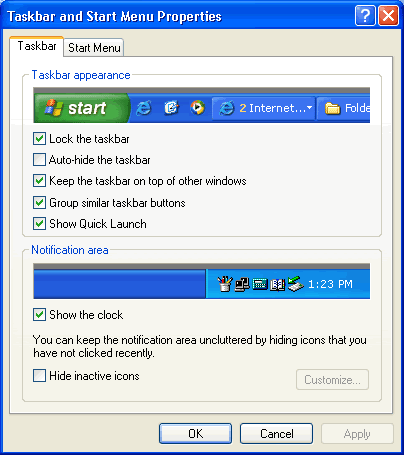 Click the Start Menu tab to switch between the XP Start menu and Classic Start menu. Classic Start menu is the Start menu that was featured in older versions of Windows.