Better understand how to manage Windows XP user accounts in this free lesson.
Changing an account
Any account can be easily edited or changed from the User Accounts window.
To change an existing user account:
Click Change an Account in the User Accounts window.
A window appears asking you which account you want to change.
The next window (figure below) allows you to change the name on the account, the picture, and the account type; create a password; and delete the account. Make necessary changes.
Use the Back button to return to the original list to make any additional changes.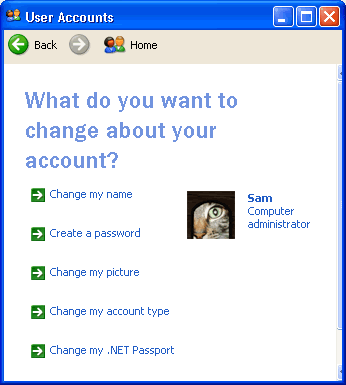 Passwords provide security and prevent unauthorized users from logging in by using someone else's user account. For more information on passwords, see our Password Tips lesson.