Taking Advantage of Accessibility Options
Get a stronger grasp on Windows XP accessiblity and what it means in this free lesson.
The General tab
The General tab provides additional accessibility control options.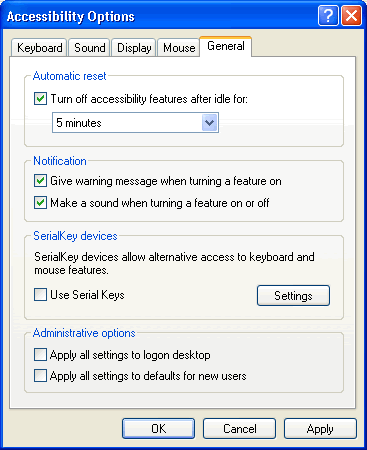 Automatic reset. If accessibility features are turned on, users can turn off accessibility features after being idle for a specific period of time. Use the drop-down menu to select the desired time.
Notification. Receive a warning when turning a feature on, or make a sound when turning a feature on or off.
SerialKeys. Turn on SerialKeys so other input devices (other than the traditional keyboard and mouse) can work with Windows XP.
Administrative options. Computer administrators can apply all accessibility options to the log on desktop and apply all accessibility settings for each new user.