Format text to improve Word documents. Learn how to change the font, change font size, change font color, and change text alignment.
The Font dialog box
The Font dialog box gives similar options as the Formatting toolbar; however, it also offers more advanced text features. You can use the Font dialog box to change your font, font style, size, color, and many other font effects.
To open the Font dialog box:
Click Format on the menu bar.
Select Font from the menu list. The Font Dialog Box will appear.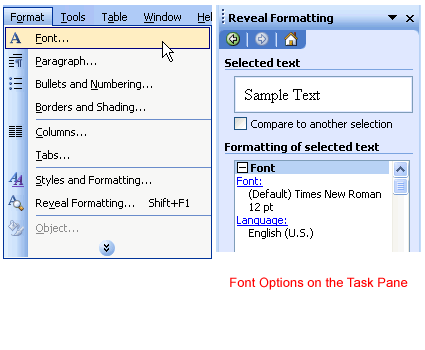 Remember, you can also access the Font dialog box from the Font menu on the task pane.