Getting to Know Word
Get Microsoft Office help using the Ribbon, Quick Access Toolbar, and Backstage view to produce documents in MS Word 2013.
Backstage view
Backstage view gives you various options for saving, opening a file, printing, and sharing your document.
To access Backstage view:
Click the File tab on the Ribbon. Backstage view will appear.




Clicking the File tab
Click the buttons in the interactive below to learn more about using Backstage view.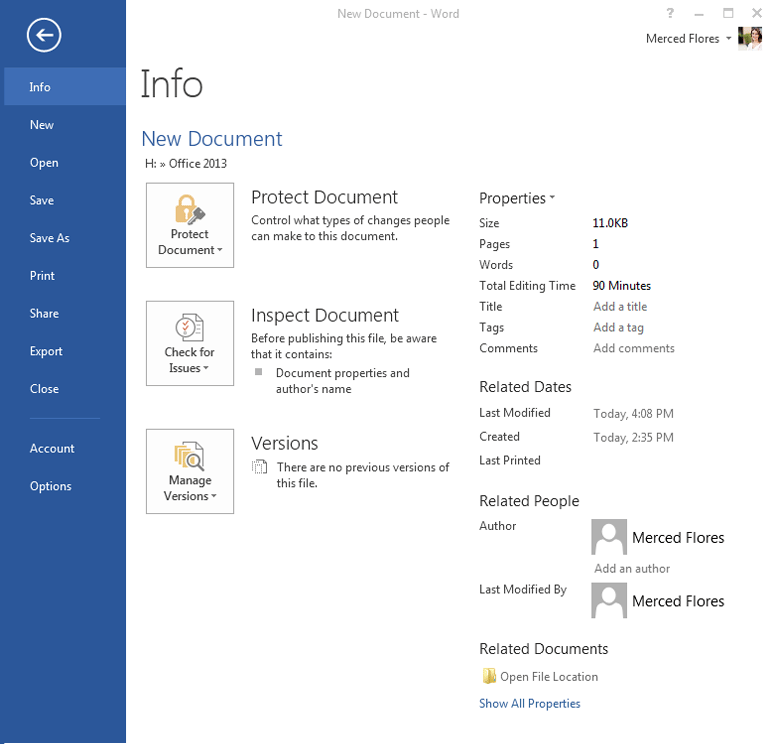 Options
Here, you can change various Word options. For example, you can control the spelling and grammar check settings, AutoRecover settings, and Language preferences.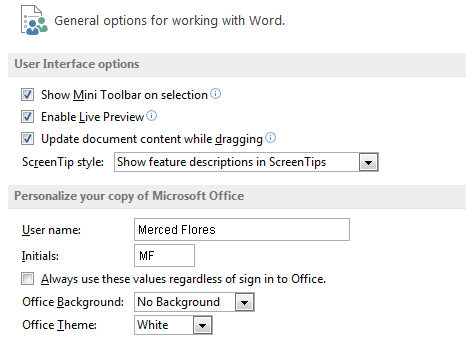 Account
From the Account pane, you can access your Microsoft account information, modify your theme and background, and sign out of your account.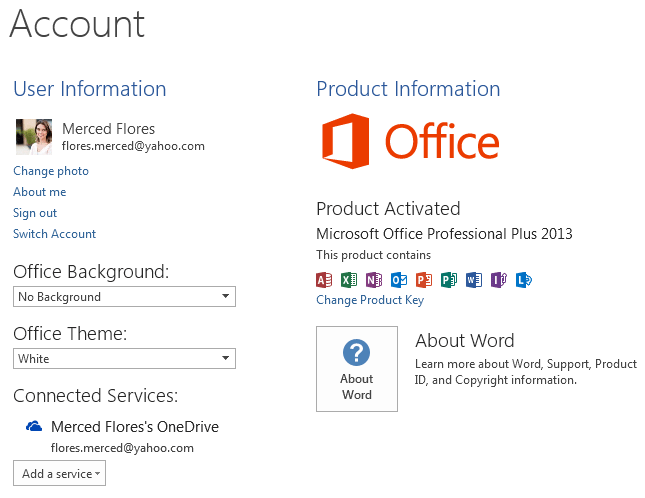 Export
You can choose to export your document in another format, such as PDF/XPS.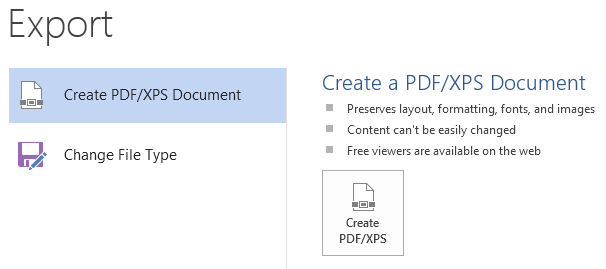 Share
From here, you can invite people connected to OneDrive to view and collaborate on your document. You can also share your document by emailing it, presenting it online, or posting it to your blog.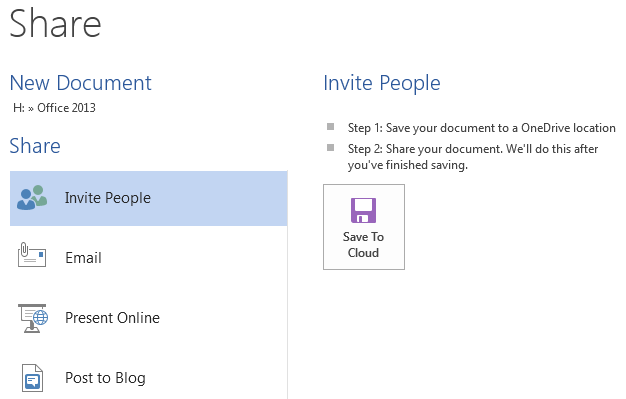 Print
From the Print pane, you can change the print settings and print your document. You can also see a preview of your document.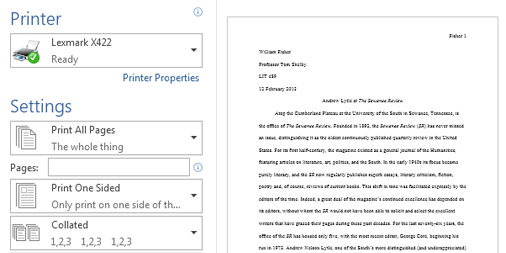 Save and Save As
Use Save and Save As to save your document to your computer or to your OneDrive.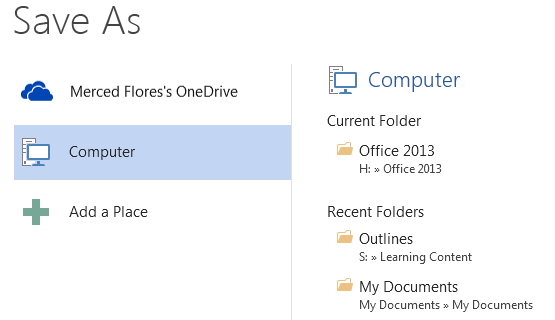 Open
From here, you can open recent documents, as well as documents saved to your OneDrive or on your computer.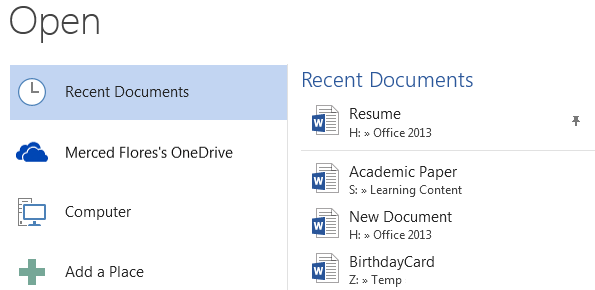 New
From here, you can create a new blank document, or you can choose from a large selection of templates.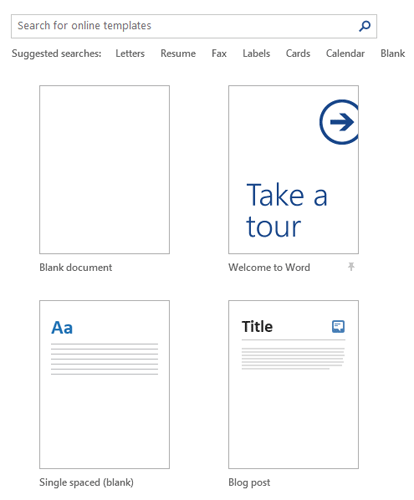 Info
The information pane will appear whenever you access Backstage view.
It contains information on the current document. You can also inspect the document and set protection controls.
Return to Word
You can use the arrow to close Backstage view and return to Word.
Close
Click here to close the current document.